PREMIUM VEGAN LEATHER BAGS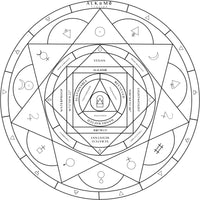 SUSTAINABLE & INNOVATIVE
Revolutionary Technological transformation of materials into timeless pieces of artisanal vegan handbags and accessories.
"Each bag created at our Atelier is a piece of art"
- Lightweight          - Water repellent
- Cleanable             - Odor free  
- Long lasting      - Vegan        
- Scratch Resistant      - High Strength
- Cruelty Free              - Recycled
We plant a tree for every bag you buy.
Alkeme Atelier was awarded first place for Creativity, Innovation, and Research in Milan, Italy.
Our Parent Company was honored to make bags for First Lady's Luncheon - a bipartisan event.
Alkeme Atelier was featured in Wall Street Journal.
Alkeme Atelier has been featured in Vogue.
SHOP SALE
CACTUS LEATHER

Vegan Bags made from fiber of Cactus plant
PINEAPPLE LEATHER

Vegan Bags made from fiber of Pineapple leaves
GRAPE LEATHER

Vegan Bags made from wine Industry waste that includes grape skin, seeds and stalk
RECYCLED PLASTIC BOTTLES

Lining fabric in our bags is made of recycled plastic bottles
BAMBOO FIBER

Dust bags of our vegan bags are made of 100% bamboo fiber
CACTUS LEATHER
Vegan Bags made from fiber of Cactus plant
PINEAPPLE LEATHER
Vegan Bags made from fiber of Pineapple leaves
GRAPE LEATHER
Vegan Bags made from wine Industry waste that includes grape skin, seeds and stalk
RECYCLED PLASTIC BOTTLES
Lining fabric in our bags is made of recycled plastic bottles
BAMBOO FIBER
Dust bags of our vegan bags are made of 100% bamboo fiber